Christmas is for Children
Frankly Speaking by Frank Jordan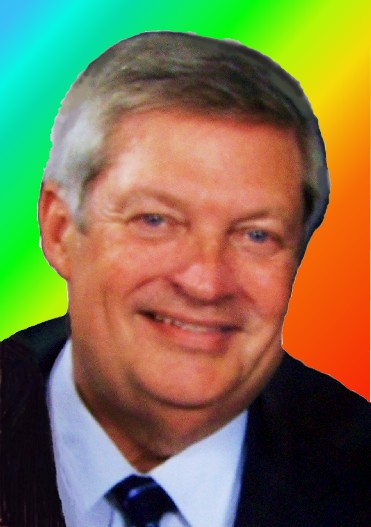 The celebration of the birth of the small Christ child in a manger is our most popular holiday each year. At Christmas we realize the ultimate enjoyment of the season comes primarily from making the children happy. Whether your own offspring, grandchildren or children in need of someone special that cares, Christmas emphasizes the virtues of loving one another and the loneliness and despair if that caring spirit is absent.
The children are the greatest blessing, after eternal life, we can receive and represent the miracle of renewed life in His image. Whether our own by kinship or others by association, children need loved ones at every age and we need them.
Beyond doubt, the intense love of a new mother gazing at her newborn for the first time and the pride of a new father seeing what he helped create are rare and special occasions in life. We love our children and the precious moments and challenges of parenting, but this grand-parenting thing is really incredible!
Recent visits with granddaughters Kendyl and Peri in Australia and frequent engagements with grandson Caden in Liberty, Texas allow me the blessing of knowing the warmth and glow that is thankfully a part of being a proud grandparent.
The "I love you" from a young child calling you that special name is unsurpassed in creating a feeling of mutual caring and the necessity to hug and return the emotion of pure adoration. When we are grandparents, time has become more precious and more available at the same time. There is a realization that what is important is in the "now" because tomorrows are not infinite.
When we gaze at a small child we see a beginning of an adventure, even as we know for us in advanced adulthood our final port of call is a reality recognized but not sought. The joy is in squeezing and living every opportunity with an intensity that makes everything around us stand still. After being busy for years, we do actually stop and smell the roses!
It was Jesus who told His disciples, "Let the little children come to me, and do not hinder them, for the Kingdom of Heaven belongs to such as these." (Mathew 19:14). While we are all children of God, it is sad we become more selfish, cynical, doubting and demanding as adults, while as little children we are totally trusting with an unquestioning faith.
As we experience this Christmas season, be sure your Christmas is about sharing and giving and not just wishing and getting. Make out two Christmas lists this year – one for what you want and the other for what you will give to others outside your family and immediate friends. Give yourself in time and effort in events and need fulfillment for the children and less fortunate.
Don't let money be an issue. Are not some of our most precious treasures the pictures colored both inside and outside the lines by the toddlers and presented with pride as the masterpieces they represent? Help make Christmas a season of joy for all as we share the message of the Christ child to love one another.
Take comfort in the truth you too are a child of God, no matter your age, and welcomed into the Kingdom of Heaven if only you trust with faith in your Heavenly Father. Know you are loved every day as a child cherished by the living Christ born on Christmas day centuries ago in that humble manger in Bethlehem. Frankly speaking, make a joyful noise unto the Lord as you create joy, enjoy joy and share joy this holiday season!
** All rights reserved. No part of Frankly Speaking' articles/columns may be reproduced or transmitted in any form or by any means, electronic or mechanical, including photocopying, recording, email or by any information storage or retrieval system, without the written permission from Frank M. Jordan, except for the inclusion of brief quotations in a review.