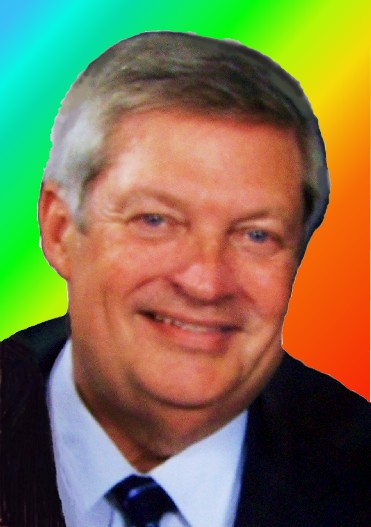 Father's Day – The Holiday that Almost Wasn't!
Frankly Speaking by Frank Jordan
The first national celebration honoring fathers was on June 19, 1910 in honor of Civil War Veteran, William Jackson Smart, a single parent Dad who raised six children.  Other Dad day events were held earlier for local father heroes, but Father's Day as a national holiday was made permanent only 48 years ago by President Richard Nixon in 1972!
If you want to know what parent is most cherished in America, consider the establishment of Father's Day as a national holiday was twice voted down by Congress. To further illustrate the clamor for establishing the honoring of fathers, would you believe the first bill to establish a national Father's Day holiday was presented to Congress over a century ago in 1913!  Thumbs went down.
President Calvin Coolidge recommended Father's Day as a national holiday in 1924, but Congress again said no.  Finally, in 1966 President Lyndon B. Johnson issued the first Presidential proclamation honoring fathers.  It still took six more years to become a national holiday each 3rd Sunday in June.
The gift giving got a big push with the formation by retailers in 1938 of the National Council for the Promotion of Father's Day. Big surprise!  The crisis in gift-giving became acute when a survey revealed at the time only one father in six had received a gift on the previous Dad's day.
Father's Day does have the distinction of having the highest percentage of collect calls of any holiday, even though not nearly as many total calls as Mother's Day!  Mother's Day also creates much higher gift-giving, card sending and dining out.
Let's face it, Dad bounced you on his knee and patted you on the back with your successes, but Mom nursed you when you felt bad, comforted you when you had disappointments and gave you that special hug only she could give for times to numerous to count.  Most Dads just aren't "huggy/feely" like Mom.
But Dad's are here to give examples of character, how to live a life of giving and love of family, leadership with protection from threats and being the primary provider in most families.
While electronics, I-pads, I-phones and tools have increased in numbers as gifts for Dad, the neck tie still is number one on the list.  Before you groan at receiving one more colorful tie your wife and kids think you must have because you would never select it yourself, consider why ties were first given to men.
The Chinese emperor Shih Huang Ti in passing 2,040+ years ago, honored his famed fighting force of warriors by having 7,500 life-size terracotta replicas carved and placed in his massive mausoleum.  Each figure is different in armor, uniforms and even hair and facial expressions – except for one factor – all wear the same magnificent neck cloth of expensive silk worn by no others in 2nd century BC.
The first neck ties were bestowed on those elite soldiers the emperor chose to guard him for eternity.  His soldiers were thrilled; especially because initially the emperor had wanted them all killed and buried with him!  So wear that neck tie with pride this year as a symbol of being the elite warrior in your family.
Frankly speaking, being a father by blood or association is a great honor and seeing your children happy while loving and being loved by others is the greatest gift a Dad can possibly have in life.
We don't need neck ties and government proclamations to know your voices and faces are the magic that make this holiday and every day a very special moment as your Dad.  Happy Father's Day!