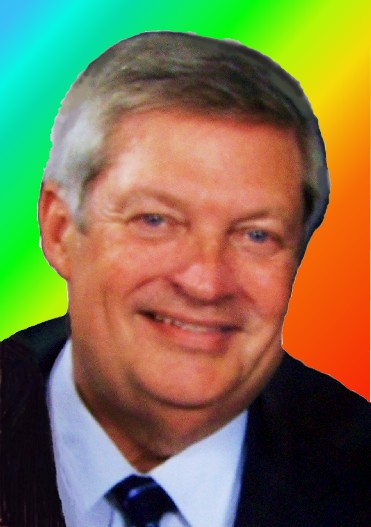 Happy Mother's Day!
Frankly Speaking by Frank Jordan
An old Jewish proverb says, "God could not be everywhere and therefore he made mothers." Our family is blessed by the anticipated arrival of a new grandchild soon, as we have followed the development of new motherhood for these past months with the thrill of the creation of a beautiful new creature of God.  The glow of new motherhood is a reality that becomes more intense each day with the anticipation of birth.
While mothers and grandmothers admire the first sonogram photo, the father and grandfathers stare deeply into the black and white picture to try to see the same arms and legs the women see so clearly!  But you know you are witnessing new life to be delivered in the near future and you are participating in the miracle of creation.
Women bear the major burden of new life and have a relationship from conception that is beautiful, unique and passionate with the child they carry and hopefully present to the world.
Life for an expecting mother changes, both physically and spiritually, in recognizing you are birthing a living being that is your contribution to continuing life for yourself and the family you, together with the father, are creating.
New beginnings change your priorities, from picking baby beds to selecting infant needs, and the recognition there is no going back. There is concern for the future and providing essentials, with the knowledge maturity is now not a choice and childhood is ended.
All too frequently, and regrettably, a father is not a part or only a limited participation in the future parenting and the mother has to plan for being the family structure from nurturing to education to spiritual enlightenment – providing a home of love and understanding.
The child arrives and the woman becomes a mother; some for the first time and others for a repeat performance.  Mother's Day itself has been celebrated since 1908, becoming a national holiday in 1914 as a day for Americans to show the flag in honor of those mothers whose sons had died in war.
The purpose has expanded to recognize and honor our mothers as those who nurture us in life to become who we are today. The father of our country, George Washington, proclaimed, "All I am I owe to my mother. I attribute all my success in life to the moral, intellectual and physical education I received from her."
Washington Irving told us, "A mother is the truest friend we have, when trials, heavy and sudden, fall upon us; when adversity takes the place of prosperity; when friends who rejoice with us in our sunshine, desert us when troubles thicken around us, still will she cling to us, and endeavor by her kind precepts and counsels to dissipate the clouds of darkness, and cause peace to return to our hearts. "
Abraham Lincoln framed my personal feelings for my wonderful Mom now in Heaven in his thought that, "I remember my mother's prayers and they have always followed me. They have clung to me all my life." 
Frankly speaking, as we celebrate this Mother's Day let us be appreciative of the contributions and blessings to our lives from our mothers summarized by an anonymous author who wrote,
"There are three words that sweetly blend,
And on the heart are graven.
A precious, soothing balm they lend,
They're 'Mother', 'Home' and Heaven."