Time for the Armor!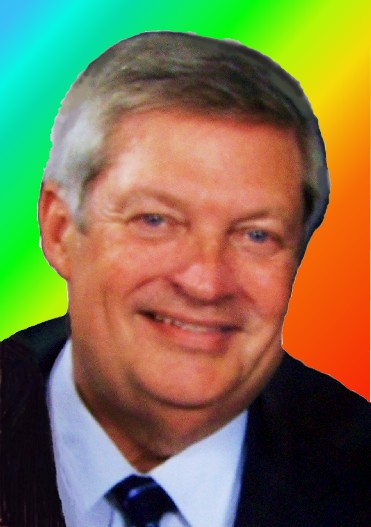 Frankly Speaking by Frank Jordan
The season is here for everyone to evaluate and define their personal positions and policies for regaining the prominence and prosperity of America.  The time is now for each of us to decide who will best serve in leadership at every level. It is your vote that decides.
Bill Keller, executive editor of the New York Times, believes as a nation we are in great danger because several prominent candidates have professed Christian religious faith. Candidates should be questioned on all subjects, including faith and its influence in their lives, but Christian faith should not be singled out by the power pundits as a probable disqualification factor for the highest office or any other.
Those who believe in God comprise the great majority of this nation.  In fact, 75% of Americans pray, while a majority attend religious services.  Character, particularly if formed and dependent on Christian beliefs such as loving one another while being forgiving and compassionate, is important.  Is it coincidental our national decline has correlated with a dismissal of character as an essential ingredient of leadership?
Don't be fooled by those who want to punish those with faith in the disguise of political concerns.  If you are a Christian, it's time to stand firm in defending not only your faith, but the very tenets of why you believe as you do in service to your God.
Religious freedom demands we as individuals are able to choose how we worship, including the right to not believe or worship.  This great nation was founded by those seeking freedom from being told what to believe by a national government.  Is our present national government, by fostering increased dependence on Washington DC in all aspects of our lives, not creating a national faith in the "federal family?"  Is the motive power or legitimate concern?
Today all belief systems are treated with reference and respect, except those dastardly Christians.  I have never heard even one professing Christian state that all elected officials should be believers (Dominionism); nor that this nation should have a national religion (Theocracy) of influence.  Critics should remember we have freedom of religion; not freedom from religion.
If we have a national religion it is now the watered down faith of "tolerance" wherein Christians without comment should stand shoulder to shoulder in commonality with even those who include intolerance of those outside their faith.  Christians are asked to tolerate those who make women second class citizens and who sanction violence in establishing a dominant religion that is a theocracy.  Tolerance of intolerance should not to be tolerated!
When needing direction we have been given a great book of wisdom called the Bible.  In Ephesians 6 in the New Testament we read:
"Put on the full armor of God, … Stand firm then, with the belt of truth buckled around your waist, with the breastplate of righteousness in place, and with your feet fitted with the readiness that comes from the gospel of peace. …Take the helmet of salvation and the sword of the Spirit, which is the word of God.  And pray in the Spirit on all occasions with all kinds of prayers and requests. With this in mind, be alert and always keep on praying for all the Lord's people."
The time is now to stop wading in the shallow water of a timid faith, while remembering to be inclusive, respectful and understanding of everyone.  Frankly speaking, if you are a Christian, profess and defend the gospel of peace by truth and right living; knowing with confidence you are protected by the full armor of God.