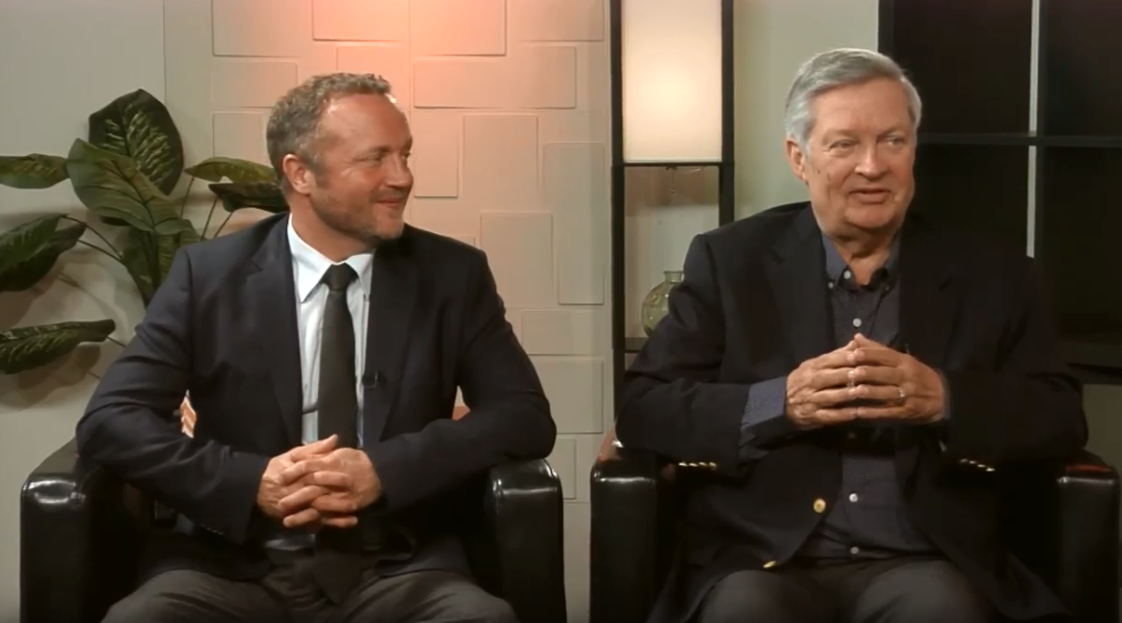 Frank M. Jordan Resume/Curriculum Vitae
Frank M. Jordan, MBA is a nationally recognized health researcher (6 U.S. Patents issued or in process), business executive, speaker, author and national media personality; at present focused on the health industry, speaking engagements, writing and civic service.
Jordan hosted and authored "Frank Jordan's Healthy, Wealthy and Wise Commentaries" weekdays nationally on Sirius/XM Satellite for years. To hear any or all of more than 300 FJ HWW Audio Commentaries click on Frank Jordan's Commentaries and to see  55+YouTube videos go to www.nsc24.com .
Public service on both a local, regional and state level have been a continuing part of Frank Jordan's life. From serving as a Liberty City Council member  to Texas State Director of the American Heart Association to the regional H-GAC Director on the Gulf Coast Economic Development Board; to his local Chamber of Commerce where he was the Citizen of the Year for 2018.
Frank contributes through service in multiple positions and has participated in obtaining more than $2 million in grants for infrastructure in Liberty County, Texas, including Liberty, Texas. Jordan also has chaired a major loan committee for the 13 counties in H-GAC lending millions to area citizens and municipalities.
Area economic development has been a primary focus, having also chaired and participated in many formats to contribute toward bringing major industry to southeast Texas through the years, including National Pipe and Tube and Boomerang Tubular. Frank serves on the H-GAC Gulf Coast Economic Development District as a Director, a member of the Liberty County Economic Development Committee and a board member of the Chambers, Liberty County Navigation District.
Frank and wife, Connie Jordan, also have an extensive commercial real estate portfolio in Texas. Frank and Connie lead the national non-contributory ministry ( www.healthinspirationministry.com ) as the Hope Inspiration Ministry – H I M,  which has benefited thousands spiritually in recent decades.
Frank Jordan is a health-talk radio pioneer and former Host and Producer of "Healthy, Wealthy & Wise," a top-rated national health-talk show broadcast nationally from 1998 through March 2013 on Sirius/XM Satellite Radio Channels 131 "live," plus simulcast. More than 3,250 shows were broadcast, of which 2,550 were heard every weekday on Salem's Family Talk Satellite radio beginning in 2004.
Jordan has additionally appeared on ABC, CBS, NBC and FOX affiliate TV stations, in addition to multiple nationally televised interviews on the Discovery Health Network, TBN on Doctor to Doctor and currently each weekday with Doug Kaufmann on Dish, DirecTV, Sky Angel and numerous other national TV cable systems, including Comcast, on the nationally distributed TV show, "Know the Cause".  The Know the Cause Interview schedule is available on www.nsc24.com with webcast available on the day of interviews on www.knowthecause.com .
Multiple seminars and speaking events on enhancing your health and quality of life, with emphasis on how to empower the immune system, have been conducted both individually by Jordan and in association with Doug Kaufmann, Dr. Richard Becker MD, Dr. Lee Cowden MD, Dr. Helen Pensanti MD and other health experts.
The biological response modifier for the immune response, Beta glucan, is Jordan's primary interest, including U.S. Medical School research, formulations, production, marketing and distribution. Jordan is Chairman, CEO and Research Director of Nutritional Scientific Corporation (NSC); a corporation that has participated in research at the University of Nevada School of Medicine, intellectual properties and marketing of MG Beta Glucan nationally.
From early days as a radio host and commentator, Frank Jordan developed rhetorical skills that have led to public speaking as a lay preacher, lecturer, after-dinner speaker and national media personality.  Jordan has authored several books and articles on diverse subjects ranging from his most recent, "Frankly Speaking," to previous ones including "Beta Glucan – Immunition To Win Your Body War," and the "Lessons in Life and Faith" series.  More than 300  "Frankly Speaking" articles by Jordan have been published to date in newspapers, with publication now weekly in the "Gazette" in Texas ( www.libertygazette.com )with several presented on the web at www.immunitionreports.com .
 Curriculum Vitae – Frank M. Jordan
     Public Service – Civic – Appointed/Elected
Chambers – Liberty County Navigation District Board Member – 2021-2025
City of Liberty, Texas – City Council Member – 2008-2016
City of Liberty / Liberty County – H-GAC Representative – 2012-2017
Liberty Port – Director of Operations – 2021-
Chairman – Liberty Community Development Advisory Board to Liberty City Council – 2009-2018
City Charter Revision Committee – Chairman, Liberty, Texas in 2007, 2009, 2011, 2013 and 2015
Liberty County Economic Alliance Advisory Board to Liberty Co. Commissioners – 2009-2014
Liberty County Economic Development Committee –  2015-
Liberty, TX Municipal Airport Advisory Planning Committee – 2011-2012
Texas Workforce Commission Gulfcoast Workforce Development Board – 2018
Regional [Grant] Review Committee (RRC) of the Texas Dept. of Rural Affairs (formerly ORCA) – Members – Governor Appt.- Liberty Co. Representative – 2010-2018
Houston-Galveston Area Council (H-GAC)-General Assembly Member for Liberty, TX – 2013 – 2016
Houston-Galveston Area Council (H-GAC)-Gulf Coast Economic Development District Board (GCEDD) 13 County Economic Matters Director at Large – 2018 –
Houston-Galveston Area Council (H-GAC)-Gulf Coast Economic Development District Board (GCEDD) -:Liberty Co Director – 2008-2017
H-GAC Gulf Coast Economic Development District Board (GCEDD/H-GAC/EDALC) – Chairman-Economic Development Agency Loan Committee  – 2012 -2018
H-GAC Gulf Coast Economic Development District (GCEDD/H-GAC) – Comprehensive Community Economic Development Strategy (CEDS) Board – 2012-2016
Liberty-Dayton Area Chamber of Commerce Former Chairman/President – 2  terms – 1974 and 2010
Liberty-Dayton Area Chamber of Commerce Citizen of the Year – 2018
Chairman- Former – Economic Development Committee- Liberty-Dayton Area Chamber of Commerce – 2008-2015
President, Water Control and Improvement District No. 5, Liberty, TX area (prior)
Community and Charity Service
Board of Directors – GRACE South Liberty County Initiative for the Aging (prior)
Member – Liberty County Historical Commission  2016 –
Board of Directors – State, American Heart Association – Texas Division statewide  (prior)
Board of Directors, Trinity Valley Exposition (prior)
Board of Directors, Sunshine Kids Foundation, national – Aid children with cancer. (prior)
Board of Directors – Theatre Under the Stars – Houston, TX (prior)
Business Boards, Positions and Foundations
Producer and Host – "Frank Jordan's Healthy, Wealthy and Wise Commentaries" – Nationally Broadcast Sirius/XM Ch 131 – 5/2013 – 2017
Board of Directors Chairman and CEO – Nutritional Scientific Corporation – 1996-
Exec Producer and Host of Healthy, Wealthy and Wise – Nationally Broadcast "Live" Healthtalk Radio Show – 4/1998- 3/2013
U. S. Federal Court Recognized Expert on the Immune Response and Beta Glucan
Board of Directors – Advisory – Security State Bank (Anahuac, Liberty & Dayton, TX – Now Post Oak Bank) – (prior)
Rotary Foundation of Rotary International – Paul Harris Fellow – 2010 & 2017
Board of Directors, Chairman, Power Yacht Charter Association (prior and national)
Board of Directors and President, Southfork Oil and Gas Corporation – Publicly Traded (prior)
Board of Directors and CEO – Virgin Islands Power Yacht Charters (prior – Largest power yacht fleet in N America)
Board of Directors and President – First Western Mortgage Corporation (prior)
Broker – Real Estate – Texas; (prior)
Broker Representative President over 5 states – Red Carpet Real Estate Broker Assn (prior)
Board of Directors and President – PetTran Petroleum Transport (prior)
Board of Directors and Exec. V.P. – Bertman Gas and Oil Corporation (prior)
Board of Directors – Advisory – First State Bank of Liberty, Texas (prior)
Board of Directors Officer and VP/Cashier – First Liberty National Bank, Liberty, Texas (prior)
Financial & Investment Analyst – Exxon – Treasury Dept – National Headquarters – Houston, TX (prior)
Auditing Dept – Capital National Bank –Austin, TX– Trust Dept & Correspondent Banks (prior)
University of Texas at Austin – Teaching Assistant (prior)
 Education Boards, Committees and Clubs
Board of Directors, Liberty Education Foundation – Founding Director (prior)
Intellectual Property Committee, University of Nevada, Reno (prior)
Board of Directors, Ben-Gurion University of the Negev, American Associates-Regional (prior)
Director and President (cofounder), U. of Texas at Austin Graduate Business School Club (prior)
Faith Related Organizations & Publications
Co-Founder and Director of the Health/Hope Inspiration Ministry (HIM) – Noncontributory – 2004-
Ordained Minister in the Hope Inspiration Ministry (HIM) – Noncontributory – 2004-
Board of Directors, JINSA (Jewish Institute of National Security Agency) – Washington D.C. (prior)
Board of Trustees, Chairman (2010), First United Methodist Church, Liberty, Texas 2008-2010
Finance Committee, First United Methodist Church, Liberty, Texas –  2012-2015
Articles, Publications (partial), Commentaries & Videos
"Frank Jordan' Commentaries" – 350 audio recordings from previous national broadcast – www.frankjordan.com – 2013-
"Frank Jordan' YouTube Health & Spiritual Videos – 55+ 3 minute videos – www.nsc24.com – 2015-
"Immunition Reports," 35 Reports on Health topics distributed nationally, 2000-2016
"Frankly Speaking – Vol 1" Frank M. Jordan, pp 1-201, 2005
"Holiday Treasures – Lessons in Life and Faith Series" Frank M. Jordan, pp 1-130; 2002
"Beta Glu-CAN – Immunition To Win Your Body War!" Frank M. Jordan, pp 1-143; 2000
"Lessons in Life and Faith" Frank M. Jordan, Vol 1; 1992
"Lessons in Life and Faith" Frank M. Jordan, Vol 2; 1994
 "Corporate Relocation"; Al Pannebakker and Frank M. Jordan; 1982
"Innovative Portfolio Analysis Techniques," Frank M. Jordan; 1966
Education – Personal  (Note: MBA and BBA earned in 5 years at UT-Austin while working minimum of 40 hours per week)
Education:  MBA – Masters Degree in Business Administration (Dean-Dr. George Kosmetsky) – U. of Texas at Austin – 1966
Bachelor Business Administration Degree with Honors – U. of Texas at Austin – 1964
Sigma Iota Epsilon – Business School National Scholastic Excellence Fraternity
High School – Liberty, Texas – Summa cum Laude – 1961
U.S. Patents – Issued and Applied For:
U.S. Patent 6,474,003 – "Improved Method for Preparing Small Particle Size Glucan in a Dry Material" with F.M. Jordan, K.W. Hunter & R.A. Gault
U.S. Provisional Patent Application Serial No. 63192399, 24 May, 2021- "Alkaline Extraction of Beta Glucan Compounds For Use in Anti-Viral Therapies" with F.M. Jordan, M.A. Campbell, K.W. Hunter and S.A. DuPre
U.S. Patent Application Serial No. 09/707,436 -"Improved Method for Preparing Small Particle Glucan" with F.M. Jordan, K.W. Hunter & R.A. Gault
U.S. Patent Application Serial No. 09/707,437 – "Improved Method for Preparing Small Particle Glucan in a Finely Dispersed Powder" with F.M. Jordan, K.W. Hunter & R.A. Gault
U.S. Patent Application Serial No. 09/707,582 – "The Use of Beta 1,3 -Glucan-Containing Compositions to Potentiate Immune Responses by Upregulating the Expression of Costimulatory Molecules" with F.M. Jordan, K.W. Hunter & R.A. Gault
U.S. Patent Application Serial No. 60/400,377 – N-Acetylglucosamine Containing Microparticulate Beta-Glucan for use as a Vaccine Adjuvant & Method of Manufacture & Use, Conjugates of the Adjuvant & Vaccine & Pharmaceutical Formulation of Such Conjugates" with F.M. Jordan, K.W. Hunter & R.A. Gault
Personal
Frank Jordan and wife Connie of 31 years – 3 Children, 6 Grandchildren
Hobbies include public and community service, preaching, writing, public speaking, research, extensive travel, entertaining friends and raising miniature horses
Email:  fjordan@nsc24.com
Websites: www.frankjordan.com ,  www.nsc24.com,  www.hwwshow.com , www.immunitionreports.com and www.gotohim.org
 For further information for appearance as MC or Speaking engagement availability, contact Frank Jordan at 888-541-3997 or by email at fjordan@nsc24.com or fmjordan77575@yahoo.com
Updated 09/21/21