IMMUNITION™ Report©
Depression – Symptoms and Suggestions 
Read an important Health Treatment Notice about personal health issues
By Frank Jordan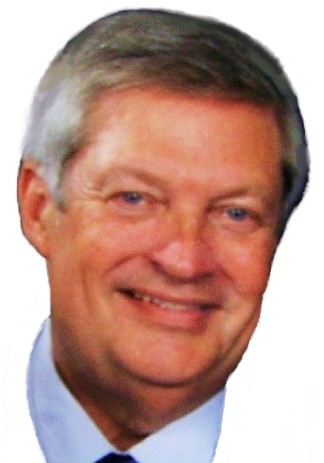 There are currently some 20 million Americans in the United States who suffer from depression. There are 30 million Americans taking an anti-depressant for a variety of reasons, including chronic pain, anxiety and social disorders.  Unfortunately, there are also probably millions of Americans, especially women, taking anti-depressants for misdiagnosed thyroid health conditions that are made worse in most instances by such drugs.
Psychiatrist call depression a mood disorder characterized by five of the following symptoms for at minimum two weeks:
Feelings of sadness or irritability
Weight loss or gain of more than 5% of body weight
Fatigue
Feelings of worthlessness, shame or guilt
Poor concentration
Thoughts of death or suicide
If these symptoms persist for more than two weeks, you are considered to be clinically depressed and should seek professional help in assessing and resolving the depression. Depression is a complicated disease affected by many variables and is known to be caused by multiple factors including:
Genetic susceptibility (Studies of family history and unique characteristics – twins, etc.)
Imbalance of neurotransmitters
Poor coping skills together with behavior learned by interactions with others.
A symptom of a coexisting disease such as cancer, heart disease or diabetes.
Side effects of medications as any drug can cause depression as a side effect.  Drugs specifically proven to cause depression are those related to being prescribed for hypertension, pain, cholesterol, chemotherapy, birth control and hormone replacement therapy, including but not limited to steroids, antibiotics, chemotherapy and cancer pharmaceuticals and synthetic hormones.
Deficiencies of needed natural nutrients including vitamins, minerals, protein and essential fatty acids, particularly magnesium and Omega 3 fatty acids.
Infectious, inflammatory agents
Chemical, metallic and plastic and environmental toxins
With so many causes of depression, why are we focusing only on the neurotransmitter cause of depression in almost all research seeking pharmaceuticals by prescription to resolve depression? Neurotransmitters can be manipulated by medications that are patentable with protected cash flow for many years to the Pharmaceutical corporations who produce and market the drugs.
To treat depression only by use of medications while ignoring the probable true cause is incomplete, short sighted and in most instances only treats the symptoms instead of resolving the cause.
If you have been struggling with depression and are not sure what to do, the following list are suggestions from many health professionals that have benefited many challenged to some degree by depression.  If you have clinical depression by the criteria previously presented, the following list is helpful, with the additional involvement of a health care professional with expertise in the area of depression.  Do not stop any pharmaceuticals prescribed without consulting a medical doctor.
1.  Analyze your daily lifestyle habits carefully with particular regard to:
Smoking
Caffeine
Alcohol and street drugs
Poor diet with sugar laden food and drinks, other junk food and refined grains
2.  Exercise – Moderate exercise of 15-30 minutes three times weekly is a minimum with walking excellent. Exercise increases oxygen flow and decreases acidity; both essential for brain health.
3.  Life circumstances:
Grief
Job stress and/or money problems
Relationship stress – children, spouse or significant others, extended family, co-workers, etc
Self esteem
4. Medications:
New medications
Changes in dosages of any medications
Combination of medications
Changes in health without review of medications as to purpose, amount and frequency
5. Medical problems including Surgeries, extended hospital stays or medial errors
After completing an in-depth review of your health challenges and life issues from both a physical and mental perspective, begin the following steps:
1. Begin a new lifestyle diet to eat for fuel
Lower blood sugar levels and maintain a normal blood sugar level – sugar directly affects mood
Severely restrict prepackaged junk food
Eat green vegetables, lien protein, tart fruits and periodically lien meat
Supplement with digestive enzymes to better deliver nutrients, vitamins and oxygen.
2.  Drink at minimum 1/2 your body weight in ounces of quality water daily and severely or eliminate limit caffeine and alcohol
3.  Stop smoking, chewing or anything else you are doing with tobacco products.
4.  Review your pharmaceutical prescription drugs and eliminate or reduce the dosage of any possible for these actions after discussion with you personal health professional.
5.  Begin a reasonable exercise program of 15-30 minutes at minimum 3 times weekly
6.  Take a quality multiple vitamin with B Complex, Minerals including magnesium and Enzymes
7.  Balance Fatty Acids with an Omega 3 to Omega 6 ratio of 1 to 1 (American diet now 1 to 20!)
Cold water fish – salmon, mackerel (avoid mercury contamination of some farm-fed fish)
Fish Oil and Flaxseed Oil supplements
8. Probiotic to provide good flora in the intestines for proper nutrient absorption and delivery
9.  Promote a peak immune response with:
Adequate rest
Stress reduction
Proper diet (no sugar!)
Moderate Exercise
Supplementation such a MG Glucan, CoQ10, Astragulus, NSC Pro Probiotic, etc.
10. Suggested subject to physician review are Supplements such as St. Johns Wort – 300 mg of 1-3 tablets daily for moderate depression (25 double blind studies have demonstrated St. Johns safety and efficacy in nutritionally promoting wellness from depression. The negative publicity was generated by testing in severely depressed individuals which was never represented to be a result of St. Johns Wort intake.)
11.  Have testing performed for a thyroid health challenge often overlooked or misdiagnosed.
11.  Be positive in thinking and talking about the good things and blessings in life
12.  Establish relationships and develop friends to be trusted with confidences
13.  Seek a spiritual relationship with Jesus Christ and establish hope, self worth and esteem, awareness you are not alone and a certainty of a positive future both in this life and eternally.
13.  If after six weeks there is not significant improvement, seek professional help with a mental health professional.  Ask questions about any medications as to purpose, duration of intake, dosage, side effects, etc.  Read the report on this website for questions to ask your doctor.
You are the key to your becoming a positive person in attitude, personality and relationships.  Professional help is available if you have clinical depression, but try the steps above in lifestyle changes that have aided thousands in a natural recovery to live a bountiful and fulfilling life.
Warning:  If you decide to stop taking a prescribed depression medication, you must do so slowly under physician direction.  Do not stop suddenly as severe side effects can occur.  If you experience negative emotions after taking the medicine related to suicide and/or self destruction, call your physician immediately and report the negative emotions!
Reprinted by permission from Immunition Reports
The statements in this Report have not been evaluated by the Food and Drug Administration. The products mentioned are not intended to diagnose, treat, cure, mitigate or prevent any disease.
This IMMUNITION REPORTS website (www.immunitionreports.com) is designed to provide accurate and authoritative information with regard to the subject matter covered; however, this website is not intended to be a substitute for a professional consultation with a physician or a qualified health care provider or to offer medical or related professional advice. Frank Jordan is a  health professional but not a licensed physician or medical doctor. Frank Jordan, contributing authors or employees or independent contractors, specifically disclaim any liability, loss or risk, personal or otherwise, that is or may be incurred as a consequence, directly or indirectly, of the use and application of any information contained on this website nor are they to be held responsible for any errors or omissions in this website.
You should not use the information contained herein for diagnosing or treating a health problem or disease, or prescribing any medication.  Questions pertaining to nutritional intervention for the prevention or treatment of a disease cannot be answered. Questions oriented to prescribing or diagnosing an illness are best addressed by your personal healthcare practitioner.
If you have or suspect that you have a medical problem, promptly contact your personal health care provider. In the event the visitor to this website desires to obtain specific medical advice or other information concerning a specific person, condition or situation, the services of a competent health care professional should be sought and utilized. If you have any medical condition or are taking any prescription or non-prescription medications, consult your medical professional before beginning any new conventional or alternative therapy or discontinuing the medication or treatment you are currently receiving.
Information and statements regarding dietary supplements or other products have not been evaluated by the Food and Drug Administration and are not intended to diagnose, treat, cure, mitigate, or prevent any disease.