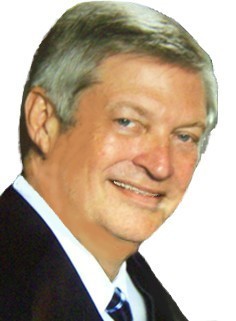 IMMUNITION REPORTS
WRITTEN OR EDITED BY FRANK JORDAN
Immunition Reports and other Health Related Information will be provided at this location. Information will change periodically and we invite your frequent visitation to stay current on health topics in the News.
If you have or suspect that you have a medical problem, promptly contact your health care provider. Information and statements regarding dietary supplements have not been evaluated by the Food and Drug Administration and are not intended to diagnose, treat, cure, or prevent any disease.
Read IMMUNITION Reports or Commentaries edited or authored by Frank Jordan on:
Just click on the underlined Title above to read on the Web. More Information for Education on the Immune Response and Microparticulate Beta Glucan
Year 1998-2020: More Pier reviewed Medical School Research on Beta 1,3/1,6 Glucan at www.betaglucan.org
MG Beta Glucan is Beta 1,3/1,6 Glucan and has been extensively researched at the University of Nevada School of Medicine, Dept. of Microbiology with summaries of research published in recent years and other articles of interest including NIH and NIAID presentations on the human immune response below:
Letters in Applied Microbiology – "Preparation of Microparticulate B-glucan from Saccharomyces cerevisiae for use in immune potentiation."
Research report on MG Beta Glucan in Peer-reviewed article demonstrating microparticulate glucan that does not reaggregate has enhanced immune power
The Immune System – Your First Line of Defense
Excerpts from "Beta Glucan, Immunition to Win Your Body War!" by Frank M. Jordan (now out of print). An easy to understand description of the complex workings of the immune response.
Cancer and the Immune System – The Vital Connection
How does the immune system work to avert cancer and other diseases – a website  from the Cancer Research Institute
Antigens and Antibodies – A Name Tag to Alert 10 Million Immune Soldiers to Attack!
Learn about how your immune response works in recognizing Antigens (cell name tags) and then responds by producing Antibodies to fight your Body War against dangerous Pathogens (viruses, bacteria, fungi, parasites, toxins and more)
The Immune System – National Institute of Health Presentation
Learn what the immune system is and how it works to protect you – an educational website from the Nat'l Institute of Allergies and Infectious Diseases (NIAID) and the National Institute of Health (NIH).
See more than 50 health related YouTube Videos (3 min each) at www.nsc24.com as the website for Nutritional Scientific Corporation (NSC) .
This IMMUNITION REPORTS website (www.immunitionreports.com) is designed to provide accurate and authoritative information with regard to the subject matter covered; however, this website is not intended to be a substitute for a professional consultation with a physician or a qualified health care provider or to offer medical or related professional advice. Frank Jordan, contributing authors or employees or independent contractors, specifically disclaim any liability, loss or risk, personal or otherwise, that is or may be incurred as a consequence, directly or indirectly, of the use and application of any information contained on this website nor are they to be held responsible for any errors or omissions in this website.
You should not use the information contained herein for diagnosing or treating a health problem or disease, or prescribing any medication.  Questions pertaining to nutritional intervention for the prevention or treatment of a disease cannot be answered. Questions oriented to prescribing or diagnosing an illness are best addressed by your personal healthcare practitioner.
If you have or suspect that you have a medical problem, promptly contact your personal health care provider. In the event the visitor to this website desires to obtain specific medical advice or other information concerning a specific person, condition or situation, the services of a competent health care professional should be sought and utilized. If you have any medical condition or are taking any prescription or non-prescription medications, consult your medical professional before beginning any new conventional or alternative therapy or discontinuing the medication or treatment you are currently receiving.
Information and statements regarding dietary supplements or other products have not been evaluated by the Food and Drug Administration and are not intended to diagnose, treat, cure, or prevent any disease.