IMMUNITION™ Report©
Volume II, No. 3  By Frank M. Jordan
IMMUSKIN™ with MG Beta Glucan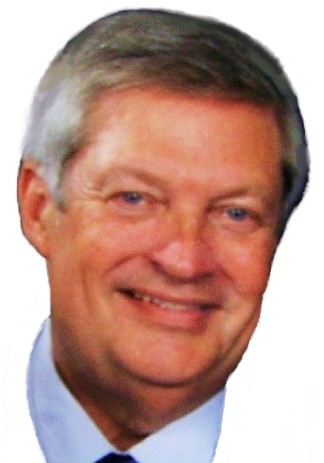 Read an important Health Treatment Notice about personal health issues.
MG Beta 1,3/1,6 Glucan and Skin
Skin problems affect us all, especially as we age and we all seek to maintain youthful and healthy skin.  While the cosmetic market offers thousands of products, there is one truly unique in both ingredients and effectiveness – IMMUSKIN™.   The primary ingredient, Beta 1,3/1,6 Glucan, is a powerful cell stimulator that nutritionally enhances the natural defense system of the skin.  But the Beta Glucan in IMMUSKIN™ is no ordinary Beta Glucan!   NSC has now doubled the beta glucan content in IMMUSKIN!
The unique formula – MG Beta Glucan in IMMUSKIN™  is micronized exhibiting features that enable your immune cells to promote a more youthful appearance by stimulating the production of collagen and elastin.  Collagen and elastin are essential to youthful texture, firmness and good skin tone of the skin.
MG Beta Glucan is a biomolecule particularly active in counteracting the negative effects of cutaneous (skin) aging.  Combined with Colostrum; beneficial vitamins E, C and A; OPC Grapeseed Extract, Co Enzyme Q-10, Selenium, Bergamot fruit oil and Aloe Vera, IMMUSKIN™ is a potent formula for optimum skin protection.
Topical Applications, Including Cosmetic
A clinical study of 150 women with topical applications of purified Beta glucan extract in various cosmetic preparations resulted in a 27% improvement in hydration of skin, 56% improvement in facial wrinkles, a 29% improvement in skin dryness and a 74% improvement in skin elasticity/firmness within an eight week treatment period.
When Beta glucan was included in a regimen with alpha-hydroxy-acid, the typical irritation caused by alpha-hydroxy-acid was reduced significantly. Small particle Beta glucan also serves to protect the skin as a physical barrier and defense to harmful ultraviolet radiation (particularly UV-A, with even greater protection afforded when Beta glucan is combined with sunscreens of SP15+.  Given these considerations, MG Beta-Glucan may be considered as both an effective internal and external cosmetic and an outstanding skin protectant.
How IMMUSKIN™ Cream Works
A form of scavenging macrophage, the Langerhans cell, is particularly dense in the derma area of the skin, just below the surface.
As we age, these highly exposed immune cells just below the surface become weaker and more sensitive to the aggressiveness and negative influences of the environment and exposure, including UV A & B rays and air toxins. Additionally, the skin is damaged by poor nutrition and internal contamination, or infection, through the passing of time.  Aging and the negative assaults of life on the skin severely reduce the Langerhans cells ability to protect and maintain healthy tissues we recognize as radiant and youthful skin.
Aging Langerhans cells become less able to identify cross-linked tissue (the cause of fine lines and wrinkles) and to recognize as debris a premature pigmentation (age spots).  The Langerhans cells becomes less and less able to win the battle over time as the aging process occurs.
The unique biomolecule – MG Beta Glucan – nutritionally stimulates the cells and enhances their natural metabolism, including secretions that increase collagen production.  MG Beta Glucan in IMMUSKIN™ has remarkable antioxidant activity against free radicals, particularly efficient on hydroxyl and super-oxide radicals essential to healthy skin.
IMMUSKIN™ Ingredient Beta 1,3/1,6 Glucan Reported ( www.betaglucan.org ) to Help Promote Wound and Skin Well-Being Through Immune System Potentiation and Normalization
The link between the vitality of immune cells in the skin and skin recovery after damage is beyond question.  IMMUSKIN™ blends MG Beta Glucan with Colostrum, CoEnzyme  Q10, Aloe Vera, Vitamins A, C and E, Bergamot fruit oil, Hydrocotyl and Cornflower Extracts and many more to restore the cutaneous barrier physically and biologically – the result is skin health and anti-aging benefits such as wrinkle reduction, skin spot diminishment and accelerated wound recovery.
An important characteristic of proprietary MG Beta Glucan is the extremely small particle size for immediate absorption and Langerhan activation.  With a natural fragrance and no greasy feeling, IMMUSKIN™ is equally effective for men and women.
Additional IMMUSKIN™ ingredients include Colostrum containing Transforming Growth Factor (TGF), which is frequently used with burn victims to minimize scarring. Colostrum is an undisputed necessity for repairing damaged skin and creating healthy new cells.  Bergamont fruit oil is reported to have antiseptic properties rich in polyphenols with antioxidant effects that could be helpful in wound recovery.
Aloe Vera naturally assist in addressing burns and wounds to stimulate skin cell growth and repair.  OPC Grapeseed Extract neutralizes dangerous free radicals that cause aging.  Hydrocotyl and Coneflower Extracts are clinically proven to reduce the effects of aging and wrinkles. Co Enzyme Q-10 is a powerful antioxidant for cellular energy used in repair and replacement of damaged cells.  Vitamin A is needed for viable skin and Vitamin E to fight age spots.  Selenium is extremely beneficial for poor skin elasticity and premature aging.
IMMUSKIN™ with micronized MG Beta glucan and a host of skin health ingredients, contributes to optimization of skin well being and protection.  Protect against negative aging effects and damage to your skin, while promoting the regeneration of the healthy skin of your youth with IMMUSKIN™.
About the Author: Frank Jordan has a post-graduate degree from the University of Texas at Austin and is a co-patent holder on U.S. patents issued or in application related to the immune response in conjunction with researchers at the University of Nevada School of Medicine, Dept. of Microbiology.   Jordan also hosted the Healthy, Wealthy and Wise national radio show broadcast M-F on Sirius/XM Satellite Radio .  Learn more about Frank Jordan on the web at www.frankjordan.com .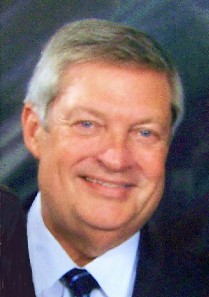 This IMMUNITION REPORTS website (www.immunitionreports.com) is designed to provide accurate and authoritative information with regard to the subject matter covered; however, this website is not intended to be a substitute for a professional consultation with a physician or a qualified health care provider or to offer medical or related professional advice. Frank Jordan is a health professional.  Frank Jordan is not a licensed physician nor a medical doctor.
Frank Jordan, contributing authors or employees or independent contractors, specifically disclaim  any liability, loss or risk, personal or otherwise, that is or may be incurred as a consequence, directly or indirectly, of the use and application of any information contained on this website nor are they to be held responsible for any errors or omissions in this website. Frank Jordan is not a licensed physician but is a research director, a U.S. Patent co-holder with regard to the immune system, a qualified expert witness in U.S. Federal Court for beta glucan and an author/commentator on health nationally.
You should not use the information contained herein for diagnosing or treating a health problem or disease, or prescribing any medication.  Questions pertaining to nutritional intervention for the prevention or treatment of a disease cannot be answered. Questions oriented to prescribing or diagnosing an illness are best addressed by your personal healthcare practitioner.
If you have or suspect that you have a medical problem, promptly contact your personal health care provider. In the event the visitor to this website desires to obtain specific medical advice or other information concerning a specific person, condition or situation, the services of a competent health care professional should be sought and utilized. If you have any medical condition or are taking any prescription or non-prescription medications, consult your medical professional before beginning any new conventional or alternative therapy or discontinuing the medication or treatment you are currently receiving.
Information and statements regarding dietary supplements or other products have not been evaluated by the Food and Drug Administration and are not intended to diagnose, treat, mitigate, or prevent any disease.